REFURBUSHING AN ENDLESS POOL (tm)
Click HERE to Send E-mail to Deep-Six
PHONE: 845-255-7446
Return to: The Endless Pool Page
On occasion Deep-Six encounters a pool that was not installed properly or is in a damp environment 24/7. The galvanized steel panels are able to take moisture for short times. Prolonged wetting will cause the panels to break down the zinc coating (galvanized) and rust forms. Usually it is not noticeable because the compromised walls are hidden by the liner. We find this most often when a new liner is is installed. The following pictures will demonstrate what the conditions look like and what is done to restore the panels so the a liner may be installed. The cause for further water destruction is prevented at the same time.
i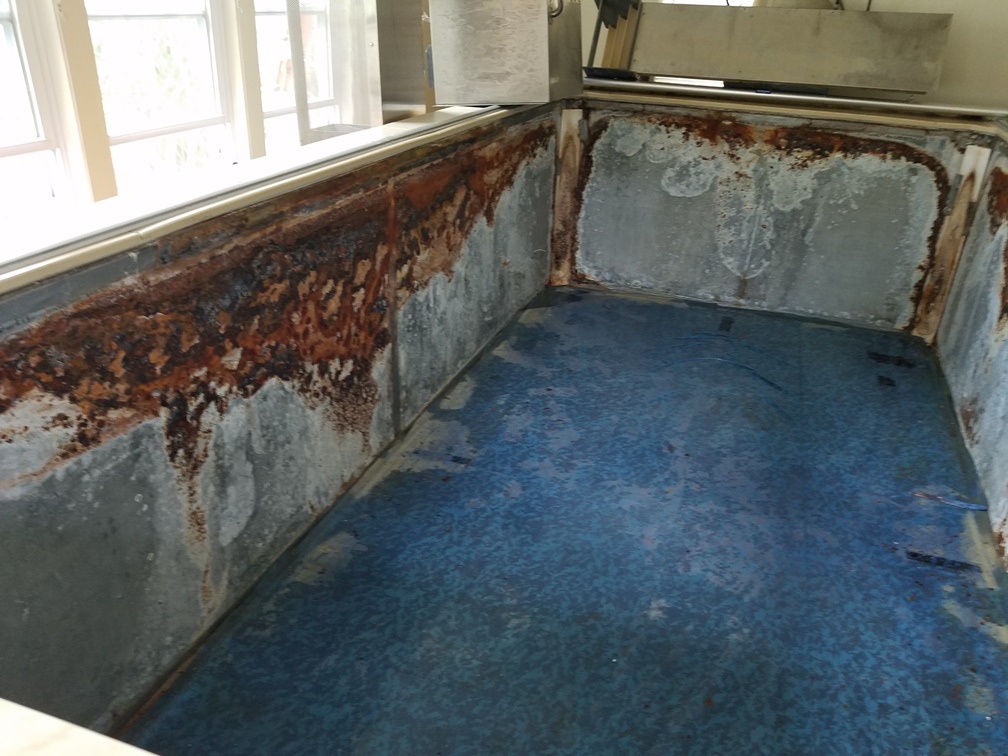 Removal of the rust requires Hazmat protection.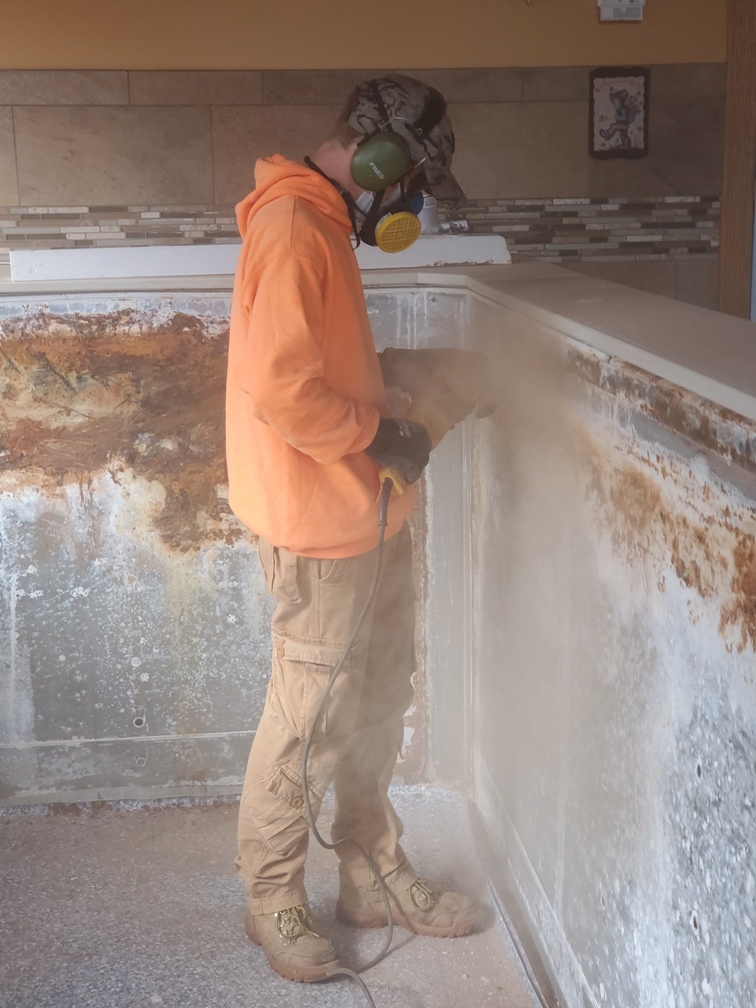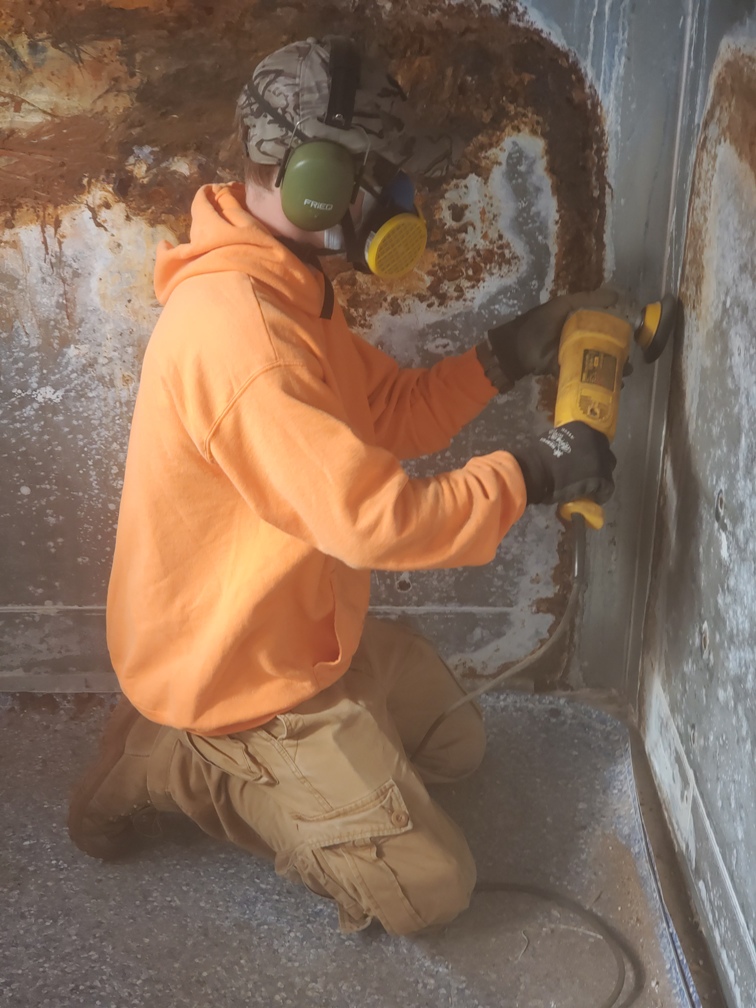 The floor is cleaned and lined. The walls have an anti-rust and waterproof applied to them.
The new liner is installed and made wrinkle-free prior to adding the interior components and water.The pool is like new.
PHONE: 845-255-7446
Click HERE to Send E-mail to Deep-Six
Return to: The Endless Pool Page