The Necessary Change
Of the Seal Lok Underwater Hydraulic Motor
Return to: Deep-Six Home Page
Click HERE to Send E-mail to Deep-Six
The current in an Endless Pool is generated by a propeller in the Front Propulsion Housing. It is attached to an underwater motor known as the Seal Lok. The motor is driven with hydraulic fluid. That prevents having electricity enter the pool water. Even though the Seal Lok is a hardy motor if has an underwater lifespan. It is a little over 5 years. It is quite chancy to exceed that. The seal around the shaft of the Seal Lok may start leaking hydraulic fluid into the pool water. Deep-Six has observed the result of that on several occasions. Cleaning a pool of floating oil is costly and messy. It is best if the motor is changed after 5 years.
NEW SEAL LOK MOTOR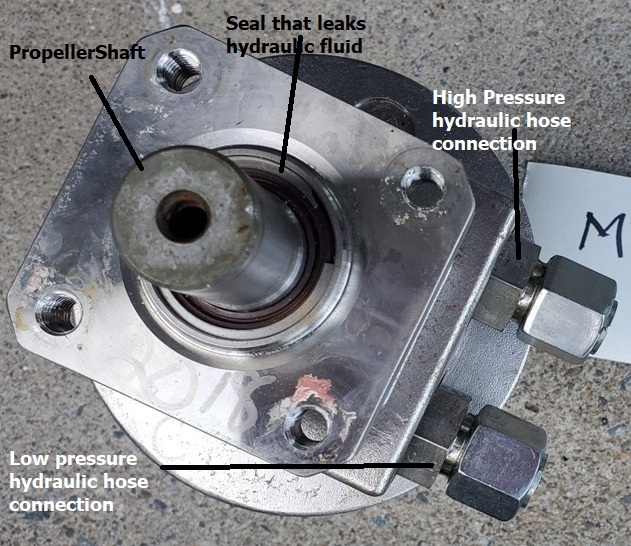 THE SEAL THAT MAY LEAK HYDRAULIC FLUID AFTER 5 YEARS OF SUBMERGENCE
The white object in the center of thecircle is a hydraulic motor. It is in a Fastlane with is very similar to the Front Propulsion Housing in an Endless Pool. A FastLane is pictured because you can see the motor through the stainless end cap.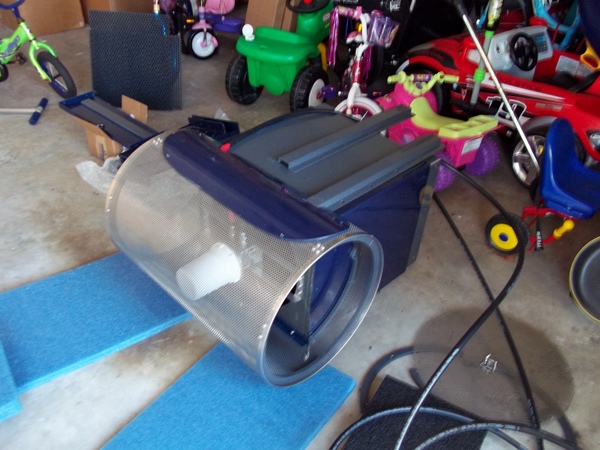 The FastLane is lying on its front showing the Seal Lok motor in the center of the drum.
The propeller is above the Seal Lok. The hydraulic hoses are to the right.
This is a Seal Lok that was underwater for 5 years and was removed and replaced
This Seal Lok leaked oil into the pool. The water chemistry added to the motor's damage.
FYI: Some Seal Lok motors that leak hydraulic fluid do not exhibit the rust above. A few have appeared almost in new condition.
Deep-Six tries to provide notification to the pool owner when a motor change is due. That notification not guaranteed.
Click HERE to Send E-mail to Deep-Six