BUOYANCY COMPENSATORS
Click HERE to Send E-mail to Deep-Six
For Super Sale Prices E-MAIL Deep-Six, OR CALL 845-255-7446
(BC'S, BCD'S, VESTS, etc.)
THE 2018 J-1700 MERCURY BUOYANCY COMPENSATOR
The buoyancies listed (Newtons & Pounds): XS 120/27; SM 140/32; MED 170/38; LG 220/50; and XL 270/61
For Super Sale Prices E-MAIL Deep-Six, OR CALL 845-255-7446
J-1300 ARTEMIS WOMAN's Buoyancy Compensator
This BCD comes in XS, Sm, Med, and Large. All have a buoyancy of 140 N
There are 3 ways to release air from these BC's:
On the right shoulder there is a dump that is activated by a pull-string located on the right chest. It dumps air extremely fast.
On the left shoulder the standard BC hose may be held up with the right shoulder down and the end button pushed.
On the left shoulder the standard BC hose may also be pulled down toward the waist to dump air from the left shoulder area
On the bottom right rear there is a rapid dump used for head-first descents.
There are 2 large and secure (with a quick-release) weight pockets under the side pockets.
Depending on the mold, the pockets can hold up to 12 pounds apiece. That would be lead poured in the shape of the pocket without belt holes.
There are 2 weight pockets located on the left and right of the tank band on the J-1700 and J-1200. Each of these will hold a maximum of 4 lbs.
The back pack has a very lowsignature and is covered with a soft pad.
With the pad
Pad lowered
The Inflator hose is easy to grab. The buttons are easy to push. The BC is dumped rapidly by pulling the hose down toward the waist.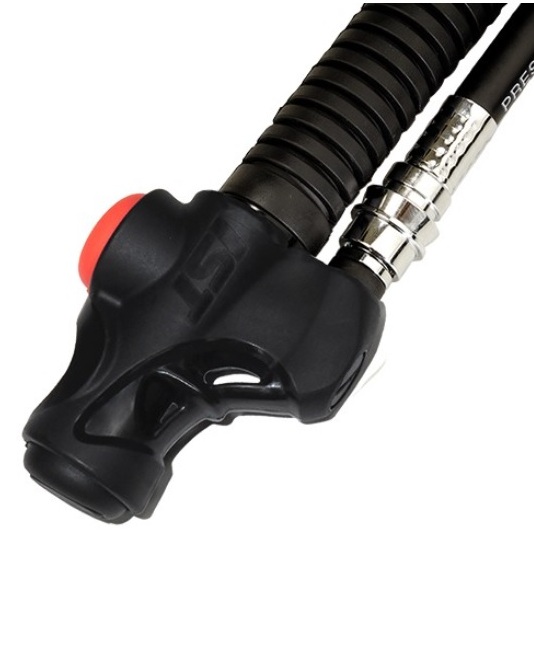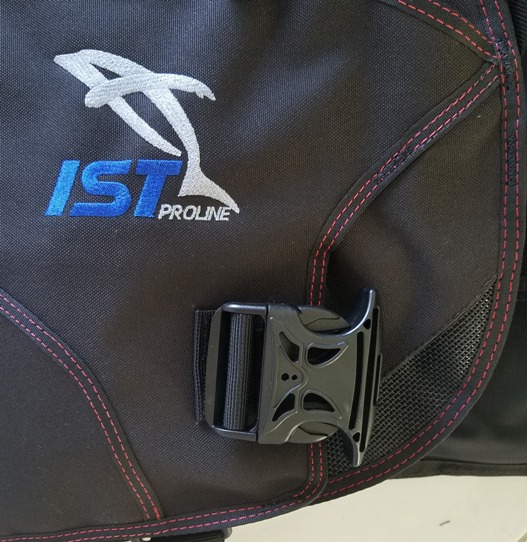 The buckles and Cumberbun are extremely well made
For Super Sale Prices E-MAIL Deep-Six, OR CALL 845-255-7446
Click HERE to Send E-mail to Deep-Six