iPad Quarried Rock Holders
Return to: Deep-Six Home Page
For Super Sale Prices E-MAIL Deep-Six, OR CALL 845-255-7446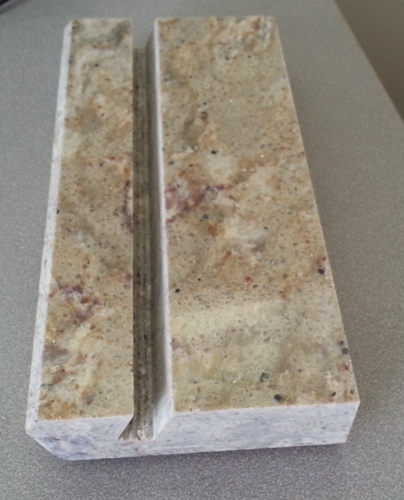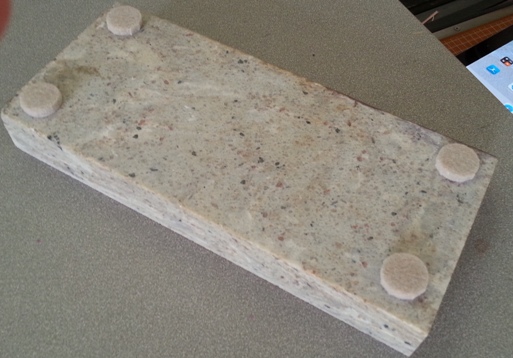 YOU CHOOSE THE ROCK AND THE COLOR. WE CUT THE iPAD HOLDER AND SHIP IT TO YOU. IT'S UNIQUE. THEY ARE $45 + SHIPPING. THEY ARE SOLID ROCK!
CALL 845-255-7446
Click HERE to Send E-mail to Deep-Six!
Rock Samples: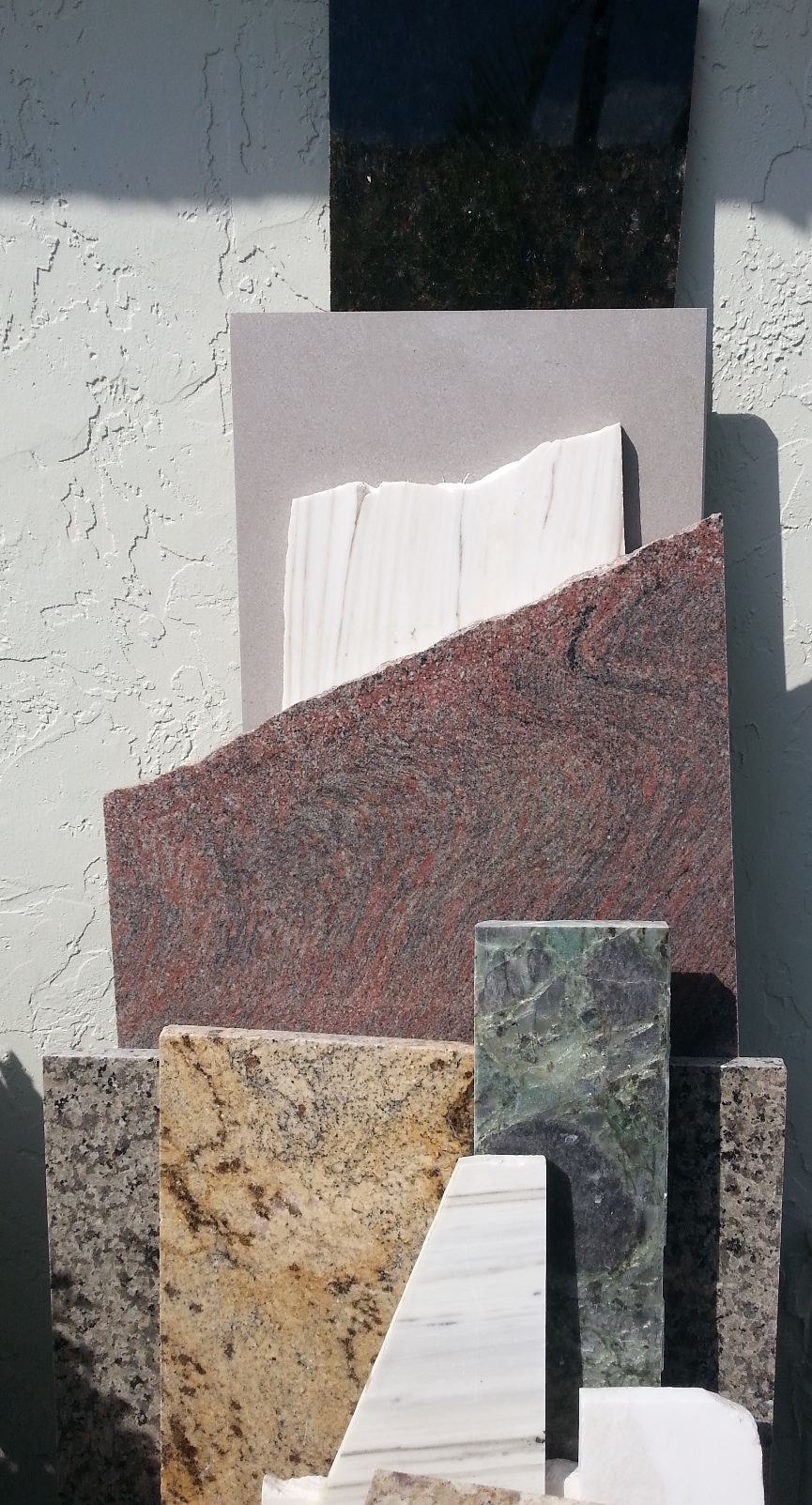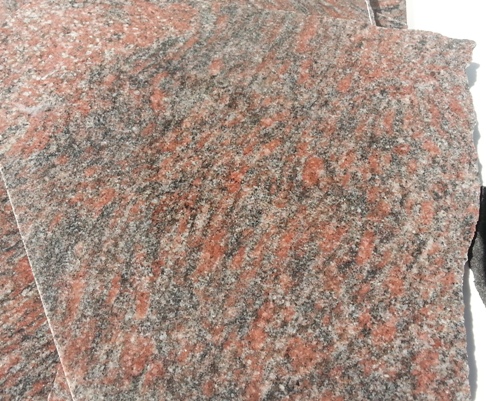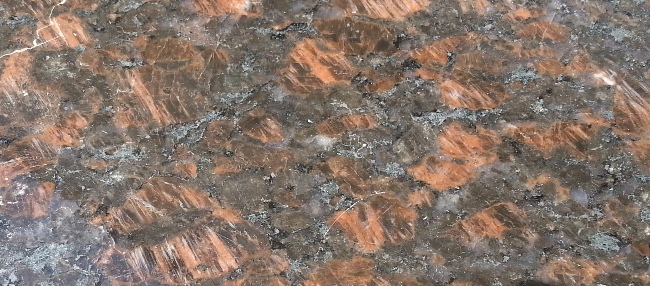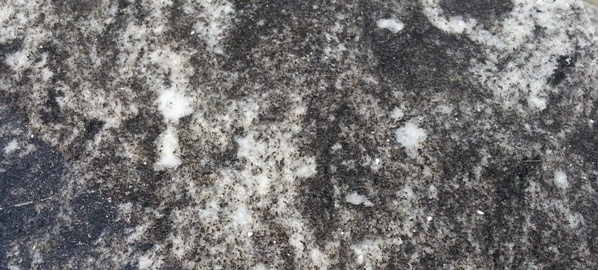 Click HERE to Send E-mail to Deep-Six!
CALL 845-255-7446
This is a picture of one of our customers using her Rock iPad holder in her Florida kitchen.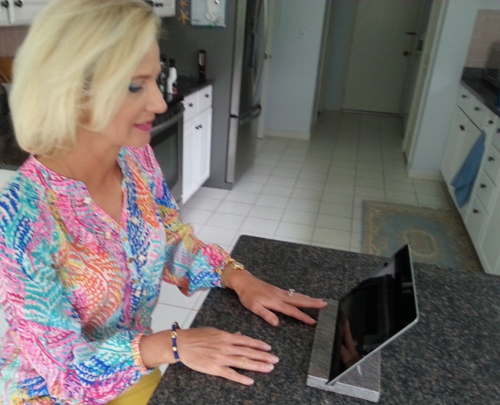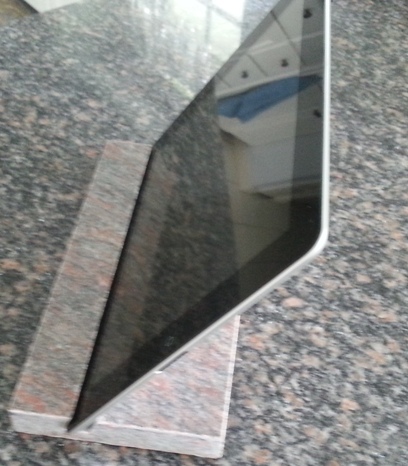 The cutting of the quarry rocks to make the iPad Holders: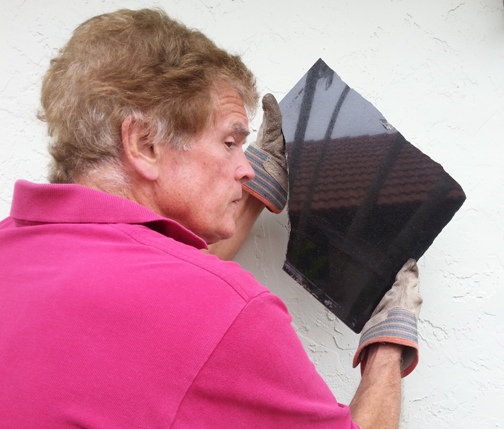 A piece of quarried basalt (similar to granite) that will be cut for the iPad Holder. The first cut using a wet saw and a diamond blade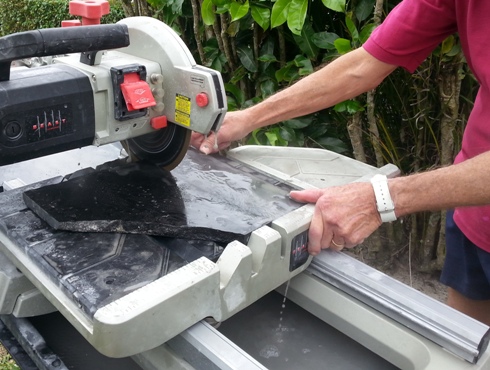 The rock must be cut into 4.5" X 9" rectangles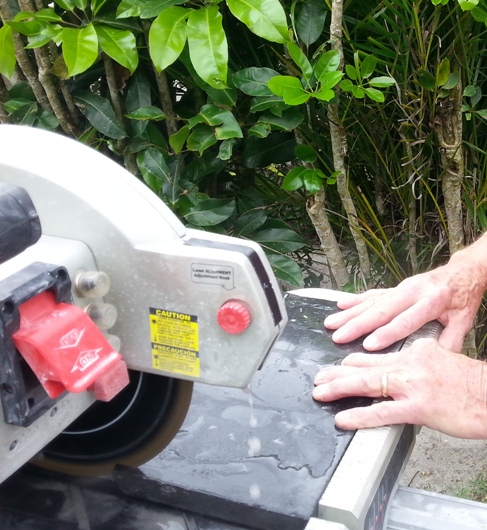 The diamond blade must be kept cool so a steady stream of water is sprayed on the blade and the rock as the cut is being made.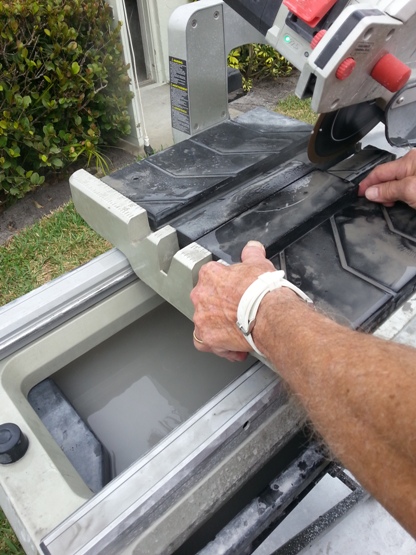 The blade is tipped on a precise angle and the depth is reduced to avoid cutting through the rock.
A series of grooves are cut parallel to each other to accomodate the thickness of the iPad.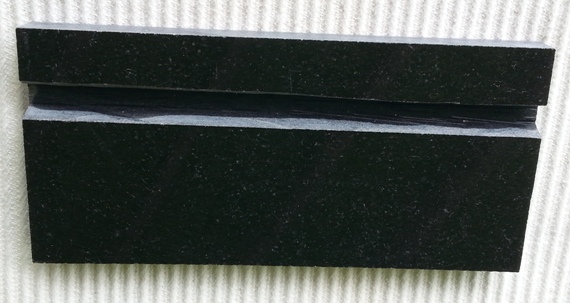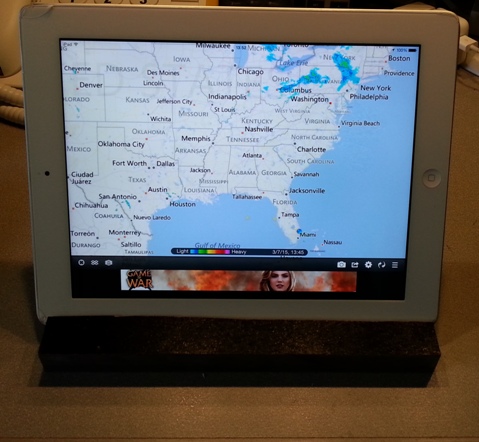 The grooves are cleaned out and smoothed so the iPad will be secure.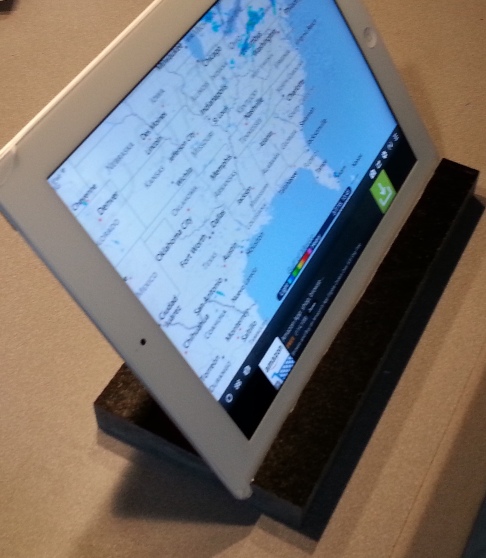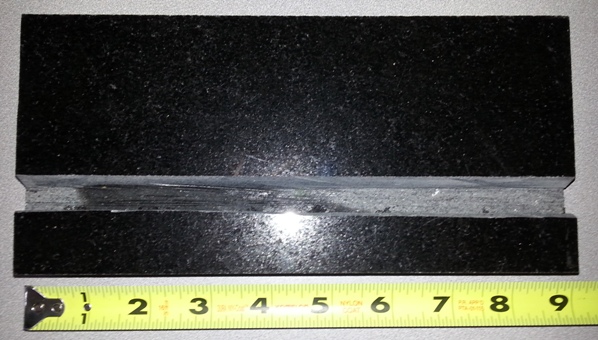 Approximate dimensions: 9" X 4.25" X 1 1/4" Weight: 3 lbs, 2oz. It ships in the USA via USPS Flat-Rate Priority Mail with a 2-3 day delivery. $45 + shipping.
Click HERE to Send E-mail to Deep-Six
For Super Sale Prices E-MAIL Deep-Six, OR CALL 845-255-7446